Welcome to CARE-FEPEX, your partner in veterinary and production animal research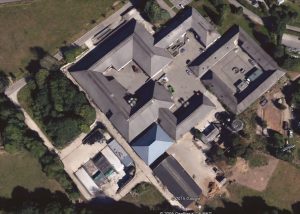 CARE-FEPEX (Cellule d'Appui à la Recherche et à l'Enseignement – Ferme Pédagogique et Experimentale) provides support and assistance in veterinary research projects involving large laboratory animals.
Leading expertise in animal health, from bees to cattle
We manage and implement all the aspects related to the housing of production animals used in scientific projects. CARE-FEPEX offers logistic and animal management solutions in the conduct of your study.
CARE-FEPEX is directly affiliated to the Faculty of Veterinary Medicine of the University of Liege.
In a nutshell:
CARE-FEPEX offers :
About 4600 m² of production animal housing facilities, of which about 2700 m² are accredited to host animal experimentation;
More than 65 ha of permanent pastures and 10 ha of crops;
About 180 cattle, among which 50 Holstein dairy cows in production and 30 Belgian blue mothers;
Educational bee hives (in collaboration with the educational apiary of the Royal Provincial Apiculture Federation from Liege), an Insectarium with maintenance of autochtonous ticks and flies species in addition to Black Soldier flies rearing facilities;

A herd of alpacas;
Several hundreds of common carps Cyprinus carpio, including SPF area, along with European eels;
Several dozens of rabbits, fowl, and pigeons, belonging to local breeds of poultry and rabbit farming interest;