Accommodation for all the major production animal species
CARE-FEPEX is located 200 m away from the Faculty of veterinary Medicine of the University of Liege. We are surrounded by 65 ha of pastures, of which 4 ha are in the immediate vicinity of the CARE-FEPEX buildings.
A total of 4600 m² are dedicated to large laboratory animal housing. We have accredited indoor facilities to host:
Cattle, including quarantine and calving pens
Horses
Small ruminants
Pigs
Fowl
Rabbit
South American camelids
Fishes
For zootechnical studies, housing for pigeons and guinea pigs is also available.
At least one animal caretaker is permanently on site, 24h/24h, 7d/7d,  ensuring consistency and quality of care.
Our facilities are in accordance with EU council STE 123 Convention regarding the use of animals for scientific purpose. Housing of animals is in line with the 14/08/1986 Animal Welfare Law and the 29/05/2013 Royal Decree. Accredited laboratories follow FELASA recommendations.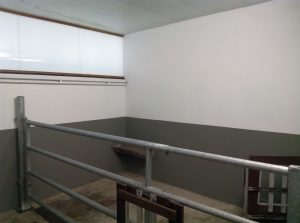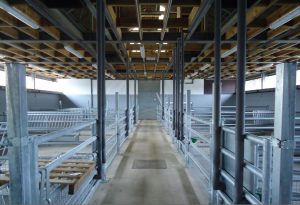 We can also provide several experimental beehives populated with traditional apis mellifera, Buckfast bees or the local black bee Apis mellifica mellifica.
An Insectarium allows the maintenance of some of the major autochtonous pests including ticks and stable flies.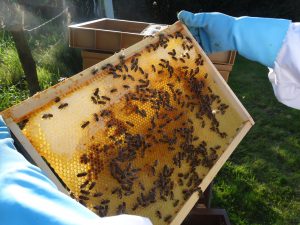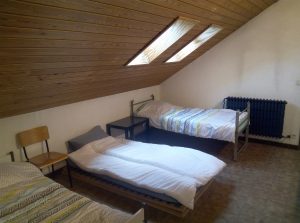 Adapted facilities for scientists and students
In addition, our facilities include a dormitory with a five bed capacity, fully equipped kitchen plus bathrooms and a meeting room for up to 20 people. Storage room and office space are available on demand.