Sébastien Rigali
Research Associate FRS_FNRS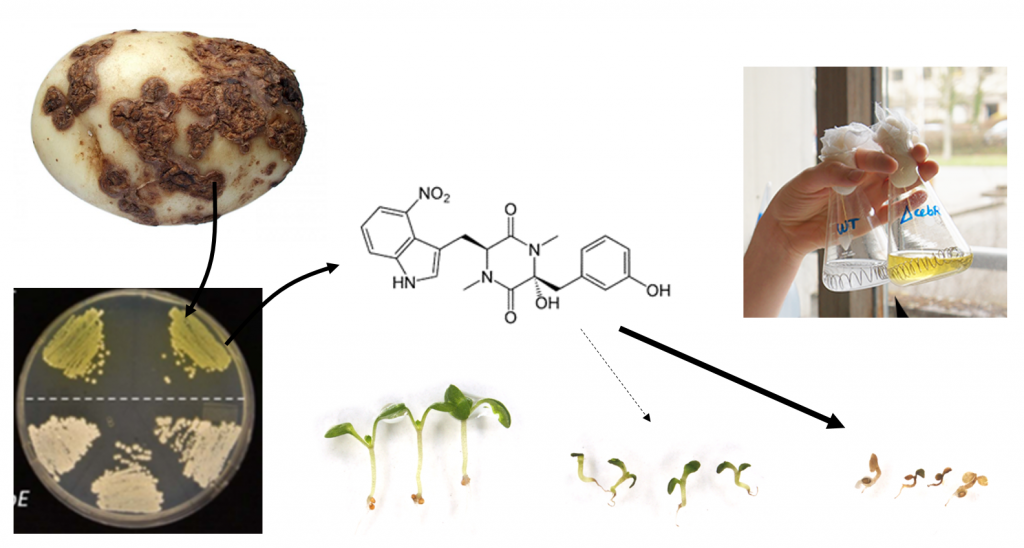 Centre d'Ingénierie des Protéines (CIP)
Bât.B6a Quartier Agora
allée du six Août 11
4000 Liège 1
Belgium

+32 4 3663332

+32 4 3663364
Research interest
Streptomyces biology

Bacterial development

Regulatory networks

Cave microbiology

Carbon source utilization and regulation

Plant-pathogen interactions
Research summary
Streptomyces Genetics and Development
Our studies mainly focus on the molecular mechanisms associated with the biology of Streptomyces species. Our aim is to unveil how these bacteria sense and respond to environmental signals in order to trigger their developmental program which includes antibiotics and other metabolite production concomitantly to the onset of morphogenesis. Next to the model species for developmental studies Streptomyces coelicolor, we also started investigations on Streptomyces scabies, the plant pathogen responsible for the common scab disease on root and tuber crops. Finally, in our search for novel antibiotic-producing actinobacteria we generated a unique collection of karstic isolates. Besides the identification of the metabolites they produce with potential interest in human therapy, we try to understand how these plant saprophytes have evolved to adapt their development to inorganic and oligotrophic environments.
More information on our research studies is available on Streptomyces Genetics and Development website
Lab members
Elodie Tenconi (Postdoc)
Aymeric Naômé (Postdoc)
Loïc Martinet (PhD student)
Delphine Adam (PhD student)
Benoit Deflandre (PhD student)
Sinaeda Anderssen (PhD student)
Noémie Thiébaut (Master student)
Selected publications
Rigali S, Anderssen S, Naômé A, van Wezel GP. (2018) Cracking the regulatory code of biosynthetic gene clusters as a strategy for natural product discovery.
Biochem. Pharmacol.
Maciejewska M, Adam D, Naômé A, Martinet L, Tenconi E, Całusińska M, Delfosse P, Hanikenne M, Baurain D, Compère P, Carnol M, Barton HA, Rigali S. (2017)
Assessment of the potential role of Streptomyces in cave moonmilk formation.
Front. Microbiol. 8:1181.
Maciejewska M, Adam D, Martinet L, Naômé A, Całusińska M, Delfosse P, Carnol M, Barton HA, Hayette MP, Smargiasso N, De Pauw E, Hanikenne M, Baurain D, Rigali S. (2016) Phenotypic and genotypic analysis of the antimicrobial potential of cultivable Streptomyces isolated from cave moonmilk deposits.
Front. Microbiol. 7:1455.
Francis IM, Jourdan S, Fanara S, Loria R, Rigali S. (2015) The cellobiose sensor CebR is the gatekeeper of Streptomyces scabies pathogenicity. MBio., 6:e02018.
Lambert S, Traxler MF, Craig M, Maciejewska M, Ongena M, van Wezel GP, Kolter R, Rigali S. (2014) Altered desferrioxamine-mediated iron utilization is a common trait of bald mutants of Streptomyces coelicolor. Metallomics. 6:1390-9.