Publications and presentations
2019
Presentation of the project's results at the 44th ANR (Animal Nutrition Research) Forum held on 2 May 2019, at Gembloux AgroBioChem, University of Liège, in Gembloux (Belgique).
---
2018
Paper presented as poster at the 27th meeting of the European Grassland Federation and published in the Proceedings book entitled "Sustainable meat and milk production from grasslands".
---
Paper published for the European Day of Grasslands held in Bras (Belgium) on 31th August 2018. For this occasion a booklet "Forages crop" gathering interventions of all the partners has been published.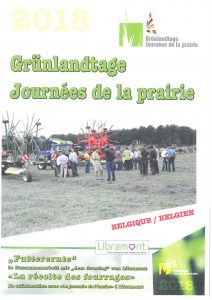 ---

---
Results of the survey on grazing practices in Wallonia, presented during the "From the new to the pasture" day organized at the HEPL- agronomy section of La Reid »: Résultats et conclusions Journée «Du neuf au pâturage?»

---
Presentation of the results of the DairyClim project during the 3rd EmiLi International Symposium in St Malo (France).
---
Climate smart cattle farming – management and systems aspects : Methagone Padova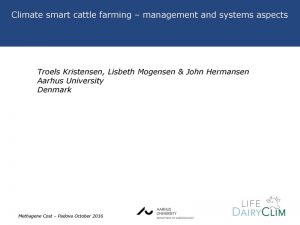 ---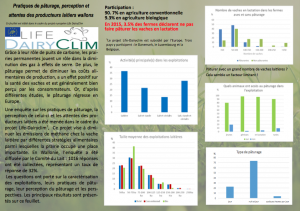 ---
---
---
---
Das neue Projekt DairyClim

---
Some articles to go
fur
ther
Towards an agriculture in transition to tackle climate change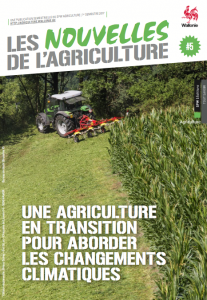 ---
Platform of the Collège des Producteurs representing projects with a vision of food self-sufficiency: Elevage du futur en Wallonie.