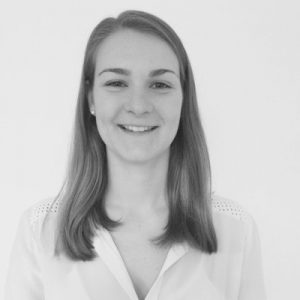 Elodie Hut
Elodie Hut holds a Master's Degree in Humanitarian Action and Law from the Institute of International Humanitarian Studies of Aix-en-Provence, France. She graduated with a MA thesis on The Global Humanitarian Role of the United Arab Emirates. She also obtained a five-year Diploma from the Institute of Political Studies of Aix-en-Provence (Sciences Po Aix) where she completed her Master's degree in International Relations, writing her thesis on The Role of Sports in the Promotion of Peace and Human Development in the African Continent.
She started focusing on migration issues during her time in South Africa, where she worked for the human rights NGO Black Sash, the United Nations High Commissioner for Refugees (UNHCR) and the International Organization for Migration (IOM). She then worked as a consultant for GIZ's Good Financial Governance Programme in Senegal, being responsible for the launch and daily running of the first Executive Master's in Taxation for Francophone Africa, a multi-stakeholder programme implemented in both Senegal and Mauritius. Before joining the Hugo Observatory (University of Liège), she worked as a Research and Programme Development Manager at the Gravitazz Institute for Disaster Reduction and Emergency Management in South Africa, where she coordinated several capacity building activities throughout the African continent, as well as an international conference on Disaster Risk Reduction. In her current capacity of Research Assistant at the Hugo Observatory, she supports the activities of the EDGE project, amongst others, including the planning and organisation of the EDGE 2018 Summer School in Liège.
As a French national born in the United States, who grew up in the Middle East, studied in France and lived in South Africa, Senegal and now Belgium, she describes herself as a citizen of the world and is passionate about both migration and climate change issues. She is committed to promoting preparedness, resilience and multi-stakeholder cooperation in these fields.
Elodie Hut
@elodiehut