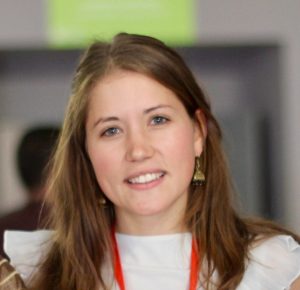 Marine Denis is an IRIS (Institut de recherche interdisciplinaire sur les enjeux sociaux) and CERAP (Centre d'Études et de Recherches Administratives et Politiques) PhD Candidate at Université Paris 13 and EHESS. After studying Political Sciences and Literature in Sciences Po and La Sorbonne, including one year at the Freie Universität in Berlin, she pursued a Master degree in International Public Law in Sciences Po. Her ongoing doctoral research analyses the legal responsibility of the UNHCR and IOM in the protection of environmentally displaced people in south-Asia.
She is currently research assistant of the 'Environmental Diplomacy and Geopolitics' (EDGE) EU H2020 project in Sciences Po, médialab' research center. She recently joined the FORCCAST project (FORmation par la Cartographie des Controverses à l'Analyse des Sciences et Techniques), an educational project led by Sciences Po and will be teaching assistant in a seminar for Sciences Po' Master students (School of Management and Innovation) about climate  negotiations​ ​and​ ​climate​ ​justice​ ​with ​​Pr.​ ​Eloi​ ​Laurent​ ​"Managing​ ​the​ ​ecological​ ​crisis".
She is an active member in CliMates, a think-and-do tank on climate change gathering more than 400 students and young professionals over 40 countries, looking for new solutions to the effects of climate change and to empower youth on this issue. She co-founded the project Youth on the Move, a collaborative research and action project on climate migrants, dedicated to the issue of youth and climate migrations.
Marine Denis