Under the EDGE project, students enrolled at ULg, Sciences Po and EUBA can spend a semester or a full academic year at one of the other universities.
Students who attend EDGE courses at their home institutions and at the host institution for a minimum of 30 ECTS will receive the EDGE Certificate of Environmental Diplomacy at the completion of their 30 ECTS.
Testimonies from EDGE program students: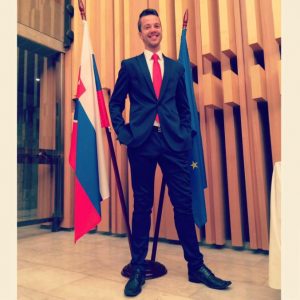 Martin
« The EDGE programme was offered at my home university (University of Economics in Bratislava) during the 6th term of my Bachelor's studies. I took a chance and applied for this scheme, which sounded really challenging. Later, during my 2nd term of the Master's studies, I spent a spring term at the University of Liege in Belgium studying this programme. Belgium is a lovely country with friendly people and a warm attitude, where there is a really fast train connection between the cities and where you can easily travel across the country. The EDGE project offered me the chance to understand the natural environment and environmental phenomenons  such as floods, droughts, vulcanic eruptions and climate change. This amazing experience was filled with  practical and theoretical aspects –  discovering bee hives, researching the Belgian natural environment and exploring the forest in the Sart Tilman area (where the ULg campus is located). I am really glad that I took part in this project which allowed me to discover a new point of view in this area of international studies and which, at the same time, helped me better understand natural issues and climate change ».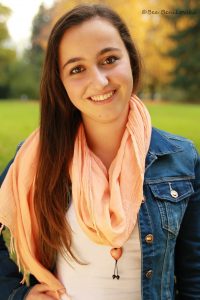 Nikola
« The idea of the EDGE project is great. The need for discussions about environmental issues is more accurate than ever. The mobility provided me with more information about climate change. Current environmental problems were introduced to us in very interactive and interesting ways. I spoke with professionals with concrete experience in this field and have learned about how people fight climate change in different countries. I better understand the importance of biodiversity. I also got to know how Belgium approaches the questions of migration, of the extinction of certain animal species, as well as of financial options aimed at slowing down climate change, and I got so many more answers to my questions. That is something that I really enjoyed about the Belgian school system: students ask lots of questions and are supposed to understand and not to learn the whole books by heart. I would like to thank all people who have helped us before, during and after the mobility. »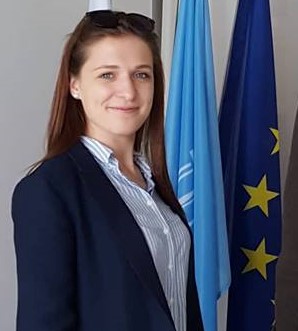 Katarina
« The opportunity to apply for EDGE mobility came my way just in time I was doing research in multilateral diplomacy and climate negotiations for my bachelor's thesis. Currently studying International Economic Relations, the mobility was a unique chance to deepen my knowledge in environmental issues and link the two fields of study. The semester at Sciences Po enriched my conceptual knowledge in Environmental Diplomacy and Geopolitics and I have to admit, that I feel even more inspired and encouraged to carry on my studies in the field also thanks to the opportunity to participate as a co-author in a joint research on Mangroves depletion. Moreover, I had a chance to travel across France and meet a lot of interesting people and my new friends. »
Lisa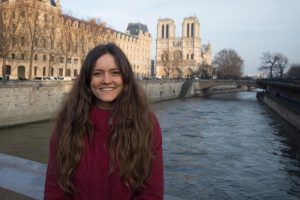 « Holding a bachelor's degree in political science and economics, focussed on international relations, the unique specialization of the EDGE Exchange Scheme matched my interests perfectly. I opted to apply for the exchange scheme as part of my graduate studies in « Environmental Policy » at Sciences Po Paris. During the EDGE Exchange Scheme I not only gained background knowledge on environmental issues, especially climate change, I also got the opportunity to volunteer for the film festival "Festival Hugo" – organized by the Hugo Observatory – which shed light on the links between environmental changes and migration flows.  I furthermore took part in numerous activities proposed by the University of Liège, such as a circus school. My Erasmus experience also improved my French language. The flexibility granted by the EDGE exchange allowed me to choose classes from different disciplines, such as economics, natural science, geography, political science and business administration. This interdisciplinary nature enabled me to approach environmental questions from different angles, which is key to identify and implement solutions to current environmental challenges. Lastly, Belgium is a great country if you like train journeys. It is very cheap and easy to get around and I was lucky enough to discover many beautiful places, and get a better understanding of Belgian culture. »

Lucie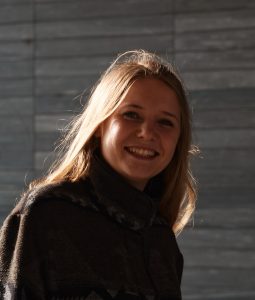 « Having a background in Law and Geography, I am currently involved in a master degree in Environmental Policy at Sciences Po Paris, France. I decided to participate to the EDGE programme in Liège University during the autumn semester 2017. I wanted to deepen my knowledge on environmental and social issues through a multi disciplinary approach. Meanwhile, I did an internship at the Hugo Observatory: I helped to organize a Film Festival "Festival Hugo" and I wrote a literature review on relocation policy in Fiji islands. My EDGE experience has also been the opportunity to learn more about Belgium and to meet students from all around Europe. »
Simon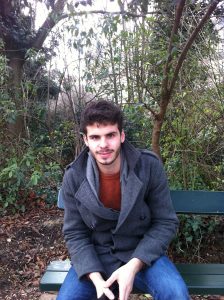 « I was offered to participate in the EDGE program during my 3rd Bachelor at Sciences Po. It gave me an early opportunity to further my knowledge of environmental sciences by taking classes in climatology, biology and environmental studies. I am glad to have the chance of focusing on these issues already during my undergraduate. I believe those opportunities to engage with environmental sciences are pivotal for social sciences students, as this multi-disciplinary approach is necessary to truly understand climate change. »