Diana Szekely

Doctorante en co-tutelle
– Laboratoire d'Ethologie des poissons et Amphibiens
Freshwater and OCeanic science Unit of reSearch (U.R. FOCUS)
Université de Liège, Quai van Beneden 22, 4020 Liège, Belgique
– Faculty of Natural and Agricultural Sciences
Ovidius University Constanța, Romania
E-mail: moc.u1607154876csena1607154876tub@a1607154876naid1607154876
Research
My main research interest concerns the behavioural adaptations that allow amphibians to survive in extreme environments (arid, saline, high altitude). Most of my recent research has been focused on the analysis of patterns of behavioural and life-history adaptations to aridity in fossorial toads, in both temperate and tropical xeric environments.  I am also interested in community composition and structure, especially in resource partitioning strategies that allow coexistence of ecologically and taxonomically similar species.
My doctoral thesis is focused on the study of a Pacific horned frog population inhabiting an extremely seasonal tropical forest, that experiences long dry seasons. In order to understand the adaptations that allow the survival of amphibians in such a challenging habitat, the project explores diverse aspects of the toad's ecology , including plasticity in growth and development rates, reproductive and foraging behaviour, mobility and activity patterns, as well as demographic structure and conservation concerns.
Study species:
Ceratophrys stolzmanni, Pelobates fuscus, Pelobates syriacus.

Methodology:
Study methods include both field monitoring and experiments in controlled conditions, along with laboratory approaches such as age estimation procedures, stomach contents analysis etc. The project  follows all life-stages (eggs, tadpoles, juveniles and adults), aiming to understand the effects of selective pressures on both individual fitness and population dynamics.
PhD Promotors:
Dan Cogalniceanu and Mathieu Denoël
Support: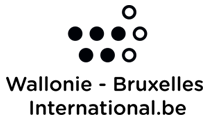 Wallonie-Bruxelles International (WBI) and Autoritatea Nationala pentru Cercetare Stiintifica (ANCS)
Publications: