Career
Peer reviewed publications
A printable version can be generated here
Research interests and recent work
Physical oceanography with theoretical developments in
numerical and mathematical modelling,
statistical data analyisis, in particular spatial gridding,
data assimilation
applications include global, regional and coastal domains, mainly in
Mediterranean Sea,
Black Sea,
Golf of Cadiz.
mostly within the framework of EU projects, currently within SANGOMA, SeaDataNet and Emodnet.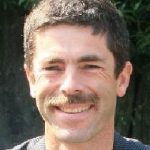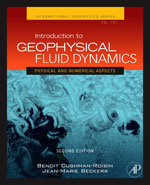 Lectures
Main reference work: Geophysical Fluid Dynamics with matlab codes and animations at Elsevier and some additional supporting material. Color figures can also be found free of charge at Elsevier
Service
Member of the Scientific Committee of CNRS-INSU
Member of MODEG: Marine Observation and Data Expert Group
F.R.S.-FNRS representative at the ESF Marine Board
Member of the scientific advisory board of Ifremer from 2007-2012
Member of the EGU Fridtjof Nansen Medal committee 2010-2014
Expert at the EU
Evaluator for national programs: ANR, EU-BONUS projects, NSF-USA, CNRS-INSU, Severa-Ochoa commitee 2011, NWO, Swiss NSF, Croation Science Fundation, Portuges Praxis projects
Partner or coordinator of 24 EU projects
Organiser of the International Liege Colloquium on Ocean Dynamics and editor of associated special issues
Editor of Ocean Dynamics from 2001 to 2012
Member of the editorial board of Dataset Papers in Geosciences since 2012, ISRN Oceanography since 2012, Asia Pacific Journal on Computational Engineering since 2013
Reviewer for 34 international journals
Awards
WERNAERS award 2010
TOYP Belgium (the outstanding young person) award, section sciences and technology 1997.
Prix André Leroux 1995 de l'Association des Amis de l'Université de Liège.
Prix IBM Belgique d'Informatique, Ph.D. thesis, F.N.R.S. 1993.
Prix IRMA (Institut de Recherches Marines et d'Interaction Air-Mer) 1992.
Hobbies
Photography during trekking in remote locations
Cooking for and with friends
Card magic