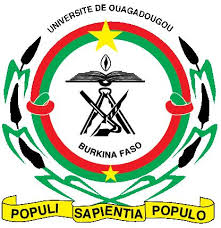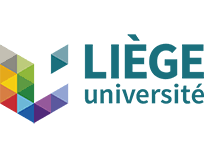 Migrations environnementales : l'état de la recherche en Afrique de l'Ouest
Ouagadougou, 6-8 Septembre 2017
[English below]
Une conférence internationale, organisée par le Département de Géographie de l'Université Ouaga I Pr Joseph KI-ZERBO (Burkina Faso) et l'Observatoire Hugo de Université de Liège(Belgique), avec le soutien de l'Agence wallonne de l'Air et du Climat

L'objectif de la conférence vise à analyser les multiples interactions entre la mobilité des populations, le climat, l'environnement et les politiques de développement en Afrique de l'Ouest. Le comité scientifique de la conférence attend des propositions de communication sur les différents aspects de ces interactions, des théories et des modèles de la migration climatique et environnementale, des processus politiques y compris les études empiriques et critiques en sciences naturelles et sociales. Sans être exhaustif, les communications devraient donc se rapporter aux thématiques suivantes :
les dimensions sociales de la vulnérabilité ;
l'immobilité forcée et les populations piégées ;
les problèmes fonciers (occupation des terres, exploitations foncières, accaparement des terres et des ressources ; etc.) ;
les frontières et la sécurité ;
les liens entre migrations, environnement et santé publique ;
les désastres, la gestion des catastrophes et les évacuations ;
les données environnementales et climatiques pour l'étude des migrations et des déplacements des populations ;
la science du climat, des modèles climatiques et des points de basculement en lien avec l'étude des migrations et des déplacements des populations ;
les perspectives juridiques et politiques ;
les interrelations entre démographie et environnement.
Vous pouvez soumettre votre (vos) résumé(s) ici, jusqu'au vendredi 14 juillet 2017. Les auteurs des résumés sélectionnés seront informés pendant le mois de juillet.
_________
Environmental Migration: The State of the Research in West Africa
An international conference organised by the Geography Department of the University Ouaga I Pr Joseph KI-ZERBO (Burkina Faso) and the Hugo Observatory of the University of Liège (Belgium), with the support of the Walloon Agency for Air and Climate
The programme of the conference will aim to analyse the multiple interactions between human mobility, climate and environmental change, and development policies in West Africa. The scientific committee of the conference will therefore select presentation proposals on the different aspects of these interactions: on climate and environmental migration theories and models, on the related political processes and on empirical studies as well as critiques on the natural and social sciences. While not an exhaustive list, the presentations should related to the following themes:
dimensions of social vulnerability;
forced immobility and trapped populations;
land issues (land tenure issues, land and resource grabbing, etc.);
borders and security;
the relation between migration, environment and public health;
natural disasters, disaster management and evacuations;
environmental and climate data supporting the study of migration and population displacement;
climate science, climate models and tipping points related with the study of migration and population displacement;
legal and political perspectives;
the interrelation between demography and environment.
Abstracts can be submitted here, until Friday July 14, 2017. The authors of the selected abstracts will be informed in July.