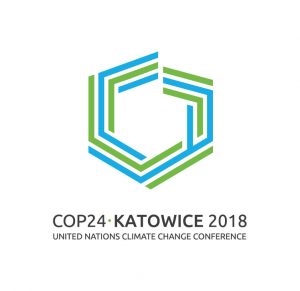 COP 24 – Katowice, Poland
Members of The Hugo Observatory were present at the annual UN conference on climate change (COP) and took part in several events.
The University of Liège (through the Hugo Observatory) also became a permanent observer organization to the UNFCCC process on the occasion of COP24 and will be able to send delegations, organise side events and present its research from 2019 onwards.
Check out our video for International Migrants Day 2018 (with footage from COP24)

COP 23 – Bonn, Germany
As every year, members of The Hugo Observatory were present at the annual UN conference on climate change (COP) and partook in and/or co-organised the following events:
Displacements induced by El Niño: a public health issue Wednesday 8 November  16.45 – 18.15 / Room 4 Organised with the Centre Virchow-Villermé for Public Health
Hugo Observatory speakers:
François Gemenne : Director
Caroline Zickgraf : Deputy Director
Pierre Ozer : Scientific Coordinator
Changements climatiques et mobilités humaines Monday 13 November : 15.00 – 16.30 / Morocco Pavilion Organised with the Conseil National des Droits de l'Homme (Morocco)
Hugo Observatory speaker :
François Gemenne : Director
UNESCO event on Climate-induced migration Thursday 16 November : 11.45 – 12.45 / UNESCO Pavilion
Hugo Observatory speakers :
François Gemenne : Director
Sara Vigil : Policy advisor
Dalila Gharbaoui : Research Fellow
For more information, here is the flyer.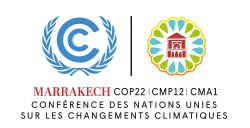 COP 22 – Marakech, Morocco
Within the framework of the 22th Conference of the Parties of the UNFCCC climate negotiations (COP22), members of the EDGE consortium participated in a number of side events, among which the one on Climate Change, Human Migration and Health.
Bringing together scientists and experts working on environmental diplomacy and geopolitics, the transdisciplinary panel shared and discussed tangible solutions to enhance the health context of climate migrants. The topics covered migration as a climate adaptation strategy, climate migration and its impacts on health as well as open questions aimed at discussing the future research priorities for global health.
The first panel, on 'Migration as an adaptation strategy against climate change' was moderated by Aline Philibert (Université de Québec à Montréal and Centre Virchow-Villerme) with the participation of François Gemenne (Sciences Po and University of Liège) Caroline Zickgraf (University of Liège), Yves Charbit (Centre Virchow-Villermé) and Dina Ionesco (IOM).
The second panel, 'Climate, migration and impacts on health' was co-chaired by Antoine Flahault (Institute of Global Health, University of Geneva and Centre Virchow-Villermé) and Rajae El Aouad (School of Medicine University Mohammed V. Rabat).
The framing of COP22 as an 'action summit' was reflected strongly in the orientation of the side event, which took as its departure point the recent shift in approach from treating climate change first and foremost as a major threat to human health to responding to it as an opportunity to enhance health – for those who remain behind, for the migrants themselves and for the host communities that they join.
The conference report can be consulted here.