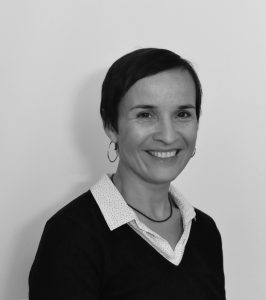 Sonia Gsir has over fifteen years of professional experience in the field of migration and asylum. She holds a PhD Degree in Political and Social Science and a MA Degree in International Relations and European Politics from the
University of Liege. As a researcher and project officer at the Centre for Ethnic and Migration Studies (CEDEM), Sonia Gsir has been in charge of several research projects and networks and gained expertise on migration, integration and emigration policies, European migration policies, diaspora and transnational practices, migration and development, asylum seekers
reception, migrant civic and political participation. She has extensive experience in carrying out and coordinating interdisciplinary research, conducting interviews and focus groups, analysing policies, drafting reports and policy recommendations, developing and evaluating project proposals, and providing training to students and professionals. As a consultant and
expert, she has collaborated with the Council of Europe, the King Baudouin Foundation (KBF), the European Policy Centre (EPC), the Belgian Red Cross, the Migration Policy Group (MPG), the Belgian Fund for Scientific Research (FRS-FNRS) and INNOVIRIS, the Brussels Institute for the encouragement of scientific research and innovation.
With her mixed educational background and her deep experience in policy-oriented and interdisciplinary research, she wants to contribute proactively to connect migration knowledge and migration policies for more a human and inclusive approach of migration.
Sonia Gsir