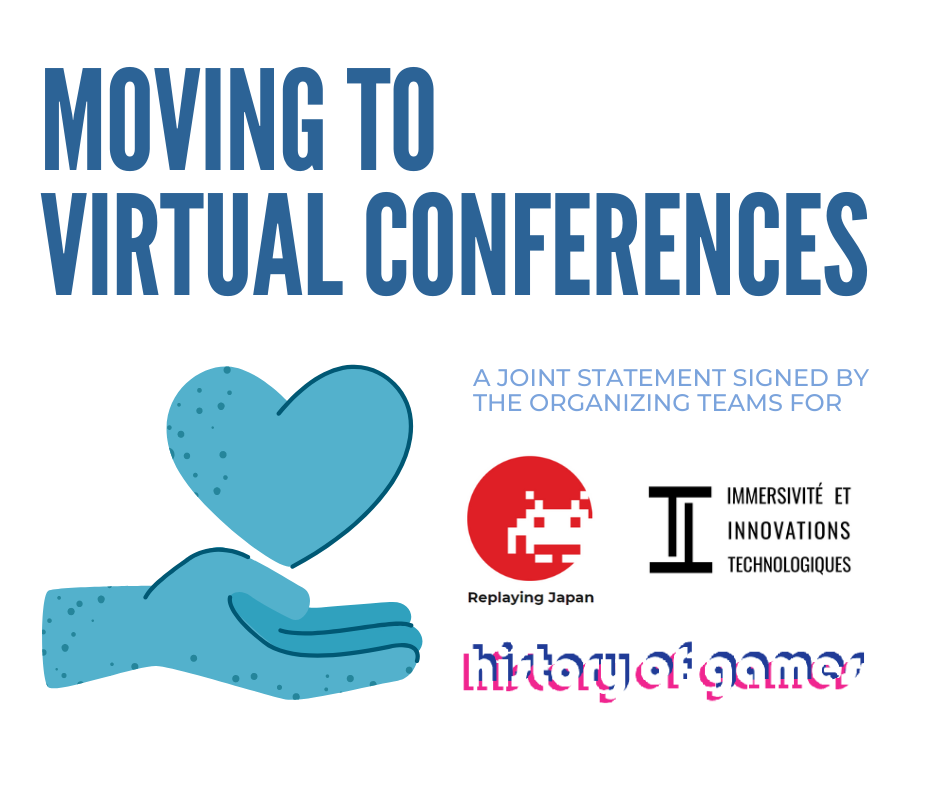 In these complicated times, we have been in touch with the organizing teams of other conferences and scientific events, including History of Games 2020 : Transnational Games Histories and Immersivity and Technological Innovations Conference.
From these discussions emerged the need to take a position on how future scientific events will be conducted. We suggest that you click on the button below to read our common statement.
Who are we?
Created in January 2016, the Liège Game Lab brings together researchers from the University of Liège working on video games as a cultural object.
It's member's objects and/or methodological perspectives are different from the traditional game study methods. Among their various activities, they provide a course about video game consisting of a theoretical part focusing on its cultural aspects, and an experimental part, where students learn by playing different video games. The research collective also mobilises its expertise in the context of exhibitions or workshops, such as LiègeCraft, which offers participants the opportunity to reclaim urban space thanks to Minecraft. And eventually, they also carry out consultancy activities apps development projects, classic or virtual reality video games or activities around digital mediation.
Video games at the University of Liège
Literature, cinema, television, comics… The University teaches the history of these practices, study their stakeholders, their modes of production and functioning, their economy… Nowadays, another cultural object is entering amphitheatres and making its mark alongside well-established research objects: the video game. It also has it's own history, actors, audiences, specialized press and gave rise to a flourishing economy. Even though they are played worldwide, video games are still superficially known: video game scientific research has made itself essential. However, between the industry crash in 1982 and the appearance of the PlayStation in 1995, video games have evolved from a toy for children to a mass leisure activity. In 2015, they finally became part and parcel of University of Liège as a legitimate research topic, as cinema and comic strips did in the 1970s and in the 1990s respectively. Several doctoral theses and scientific research, studying video games as a cultural object, are in progress.