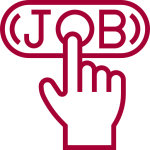 The Smart City Institute offers one research position as scientific coordinator to strengthen its team!
We are looking for one Scientific Coordinator (FR/EN)
in the field of  the Management of sustainable and Smart Cities. […]

20 CONFERENCES I  30 SPEAKERS  I  15 NATIONALITIES I  1 CONFERENCE DINNER
Le Smart City Institute a le plaisir de vous convier à son événement annuel le 29 juin prochain dans les locaux de HEC Liège.
Découvrez le programme de la soirée placée sous le thème Smart Cities, […]