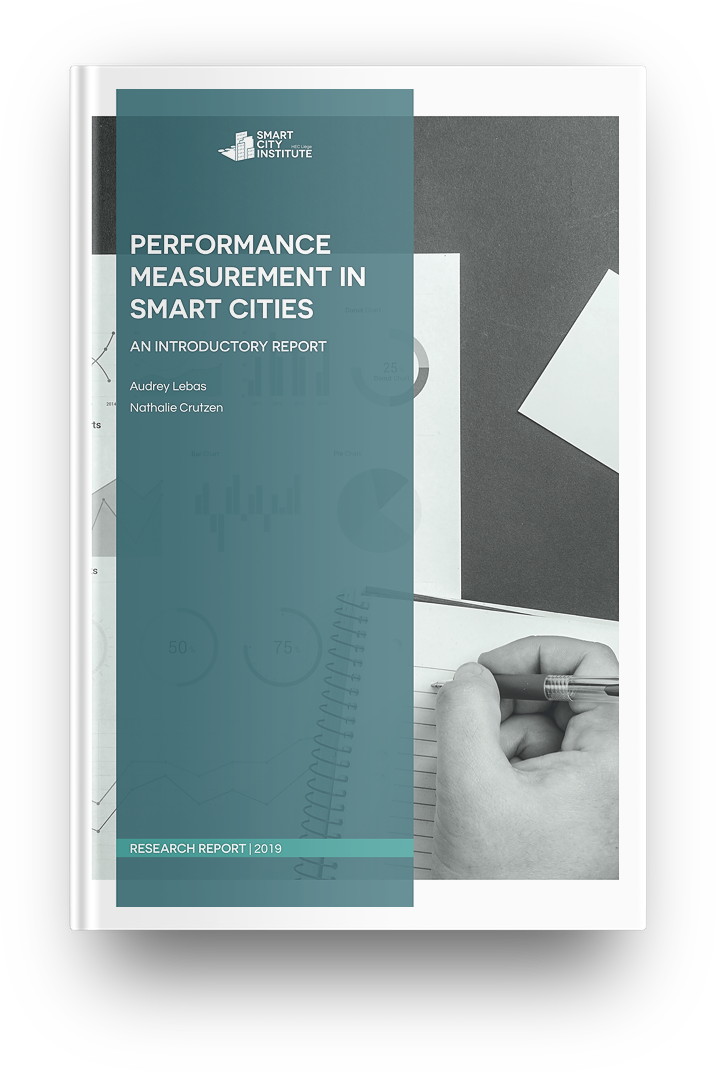 "Performance measurement": an important step in the development of your Smart City strategy. Indeed, as indicated in the first volume of our Smart City Practical Guide , monitoring the evolution of projects, measuring the results and impacts of the strategy and the various projects implemented is crucial. This evaluation phase will not only help to legitimize your Smart Cities projects and policies, but also help to ensure their sustainable performance. As the adage goes, "what is not measured is not managed"!
To help cities in this process, our researcher Audrey Lebas is publishing her first research report entitled: « Performance measurement in Smart Cities – An introductory report ».

Purposes of this report
Basé sur la littérature existante, ce rapport de recherche a pour objectif :
d'introduire les villes et communes au concept de mesure de performance dans le contexte des Smart Cities;
de les aider à établir leur propre méthode de mesure de la performance grâce à une méthode intégrative sous forme de structure/canevas, en se basant sur leurs propres spécificité et stratégies.
Based on existing literature, this research report aims to:
introduce cities and municipalities to the concept of performance measurement in the context of Smart Cities;
help them to establish their own performance measurement method through an integrative structure/canvas approach, based on their own specificity and strategies.
And to go further: Consult phase 3 of our Practical Guide #1, dedicated to monitoring.         > Download the Guide