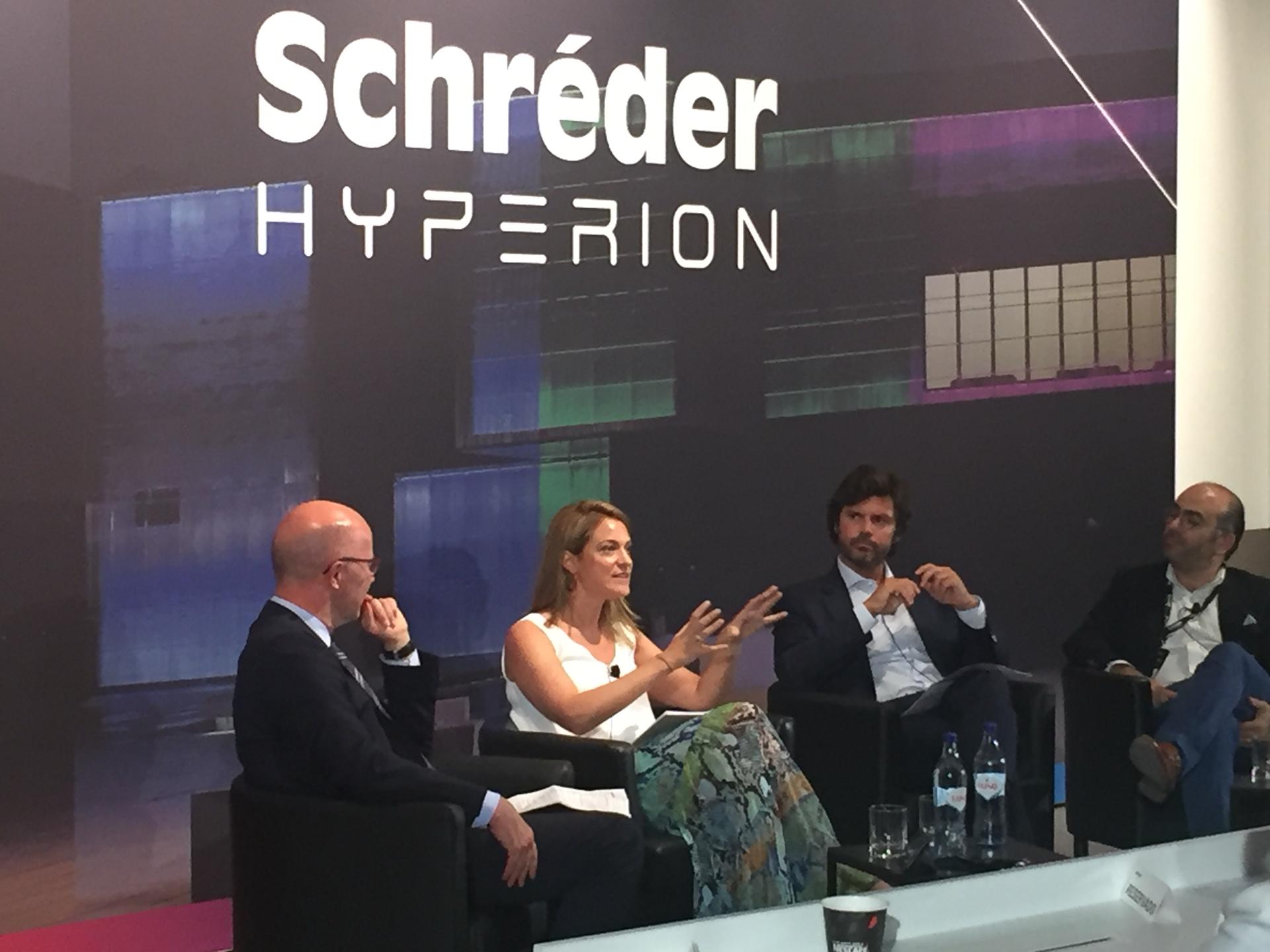 On September 12, 2019, our academic director, Nathalie Crutzen, had the pleasure to participate in Schréder Hyperion's inauguration ceremony,  the new business unit of our strategic partner Schreder (since 2017), dedicated to Smart City from Portugal to the world ! 
Schréder Hyperion's location in Portugal is due to Schréder's long term presence in the country. Indeed, Schréder, which is the leading independent outdoor lighting provider in the world with a century-long tradition of innovation and entrepreneurial spirit, develop, industrialize and sell outdoor lighting products since 1956 everywhere in Portugal. Schréder Iluminação. SA employs more than 100 people.
About Schréder Hyperion – Smart solutions from Portugal to the world
Schréder Hyperion is an innovative scale-up that has been created to accompany Schréder's customers to plan urban spaces, repurpose existing infrastructure and develop luminaire-based digital systems that offer new services to citizens and city managers based on open and interoperable technology.
Schréder Hyperion has at heart the mission to promote active collaboration with the academic, public and private sectors, which is the reason why they elected to open their office at Nova School of Business and Economics (Portugal).
This ceremony was also the opportunity for our students (winners of the "Innovative Solutions for Wallonia" award during our annual seminar) to discover this brand new innovative center in the heart of the Nova business school campus !