From other faculties from the University of Liege
Catherine Elsen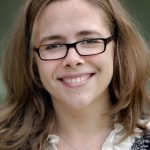 Catherine Elsen is an Associate Professor at University of Liège (ULiege – Belgium) and Research Affiliate at Massachusetts Institute of Technology (USA). She received her PhD in Engineering Sciences in 2011 (ULiege), a Master in Social Sciences in 2009 (CNAM, Paris), and a MS degree in Architecture and Building Engineering in 2007 (ULiege). Her research interests cover design processes (in architecture and industrial design), and more specifically the impact design tools and methods have on specific cognitive processes (integration of end-users' needs; creativity; cooperation between team members). She lately developed special interest in Experience Design, researching it with the intent to develop innovative methods and tools in order to streamline its process.
Pierre Delvenne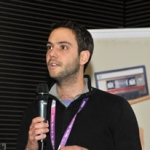 Pierre Delvenne holds a Ph.D. in Political and Social Sciences. He is currently Research Associate of the Fund for Scientific Research (FNRS) and the Associate Director of the SPIRAL research centre at the University of Liège, where he coordinates the research unit in science, technology, and society.
Guénael Devillet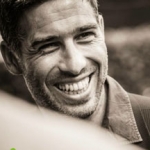 Guénaël Devillet, PhD, is geographer and urbanist. He's teaching at University of Liège. He is director of the SEGEFA (economic geography) where he leads and supervises studies in areas such as the location of economic activities, impact studies and geomarketing and sustainable development of territories. He has developed an expertise in the domain of territorial intelligence and he is member of INTI (International network of territorial intelligence)
Damien Ernst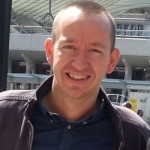 Damien Ernst is a Professor at the University of Liège, where he is holding the EDF-Luminus Chair on Smart Grids. He received the M.S. and PhD. degrees in engineering from the University of Liège in 1998 and 2003, respectively. His doctoral thesis focused on reinforcement learning to solve control and decision-making problems in electricity networks.  Before being Professor at the University of Liège, he was a Research Fellow of the FNRS and before this, Assistant Professor at SUPELEC, a French "Grande Ecole pour Ingénieurs". He has also held positions as visiting researcher at CMU in Pittsburgh, ETH in Zurich and MIT in Boston. Prof Ernst is well-known for his research work in reinforcement learning and power system control.
Jacques Teller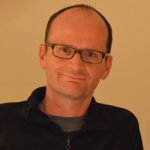 Jacques Teller is professor of urban planning at the University of Liege  and director of LEMA (Local Environment Management and Analysis) a research team dedicated to urban planning in the ArGEnCo departmet of the University of Liege.
From HEC Liege -Management School of the University of Liege
Sabine Limbourg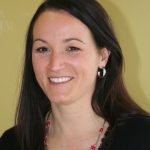 Sabine Limbourg is a professor in transport, logistics and supply chain management at HEC Liege. Her research, strongly related to European transport policy for sustainable development, has led to the improvement of decision support systems for freight transportation planning. It focusses on establishing links between advanced operations management and the needs of both enterprises and communities. She is also involved in several multidisciplinary research projects.
Maud Bay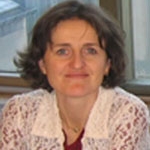 Maud give lectures in the domain of Supply Chain Management with a focus on sustainability.  She is Assistant Professor at HEC Liège, and member of the Research Centre for Quantitative Methods and Operations Management (QuantOM) at HEC-Management School of the University of Liège, Belgium. Her many interests include sustainable supply chains and logistics, and research in electric vehicle routing.
She is Head of the IT Services of HEC Liège and of the Faculty of Social Sciences at the University of Liège. In this unit she leads projects in various domains such as e-Learning, Information Systems and Customer Relationship Management. Maud holds a University Master in Engineering – Computer Sciences, and a PhD in Economic and Management Sciences.
Anne-Christine Cadiat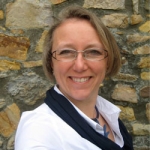 Anne-Christine Cadiat, Assistant Lecturer in Marketing at HEC Liège, studies and teaches place branding and marketing. She works with the City of Liège on this subject and writes case studies that are used to develop students skills in that field.
Cécile Delcourt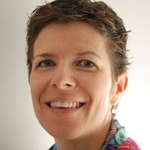 Dr. Cécile Delcourt is Associate Professor in Marketing & Services Management. Her research and teaching interests are the management of the customer experience and of customer-centric organizations, change of business models (functional economy, sharing economy, from a product to a service orientation for sustainable performance), relationship marketing, consumer behavior. She holds a Ph.D. in Management Science from Radboud University (Nijmegen, the Netherlands) and HEC-ULg. Within HEC Liège, Professor Delcourt is the Head of the Master Program in "Marketing & Strategic Intelligence" and co-directed the Chair in Strategic Intelligence supported by "Agence de Stimulation Economique" (ASE).
Benjamin Huybrechts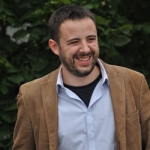 Prof. Benjamin Huybrechts is Associate Professor at HEC Management School, University of Liege (Belgium), where he holds the SRIW-Sowecsom Chair in Entrepreneurship and Social Innovation. His research topics include novel hybrid organizational forms in the area of social enterprise, the emergence and diffusion of social innovation, and cross-sector partnerships and networks, all of which are studied in fields such as fair trade, recycling and renewable energy.
Ashwin Ittoo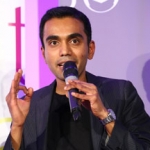 Dr. Ashwin Ittoo specializes in Natural Language Processing (NLP)/Text Analytics and Machine Learning/Data Mining. His main research interest, in the context of smart cities, are how can Big Data and analytics support smart cities endeavors and how to automatically mine the societal perception of smart cities from social media networks? In addition to being a professor at HEC-ULg, he also sits on the editorial and review boards of several Elsevier journals.
François Pichault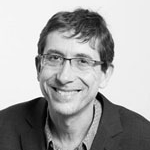 François Pichault, Phd in sociology, is Professor at HEC-Management School (University of Liège, Belgium). He is also affiliated Professor in human resource management at ESCP-Europe, Paris. He chairs, at the University of Liège, an action-research centre (LENTIC) focussed on human and organizational aspects of change and innovation processes. He published numerous books and papers on organizational change and HRM issues.