a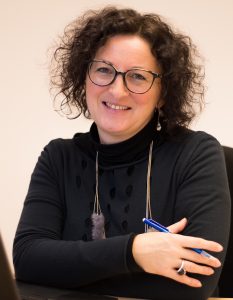 Carina BASILE
Head of Operations of the Smart City Institute
Political scientist specialised in the implementation, management and evaluation of projects, Carina Basile is Head of Operations in the Smart City Institute since September 2017. Previously, she was in charge of « Digital Cities » projects at the city of Charleroi. Her main missions were the implementation of projects linked to this specific theme, along with the development of a commercial strategy in digital development. Beyond this experience in the domain of Smart Cities, she also acquired experience being Ministerial councillor for scientific research, as well as project manager at the public administration school of Wallonia-Brussels and at Bruxelles Formation. She began her carrier as research fellow in the academic field.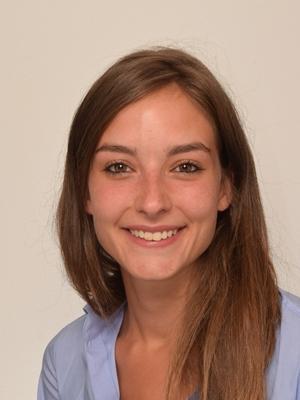 Cécile CAPUTO
Project Manager – Teaching Assistant
Cécile Caputo got her master's degree in Business Engineering (specialized in Performance Management and Control) from HEC Liège in June 2018. During her studies, she developed her knowledge in the field of Smart Cities by doing her master's thesis on the evaluation of the "Smart City" performance of cities. In this context she decided to start her career by joining the Smart City Institute in August 2018. She will act as Professor Nathalie Crutzen's assistant and project officer for the Institute.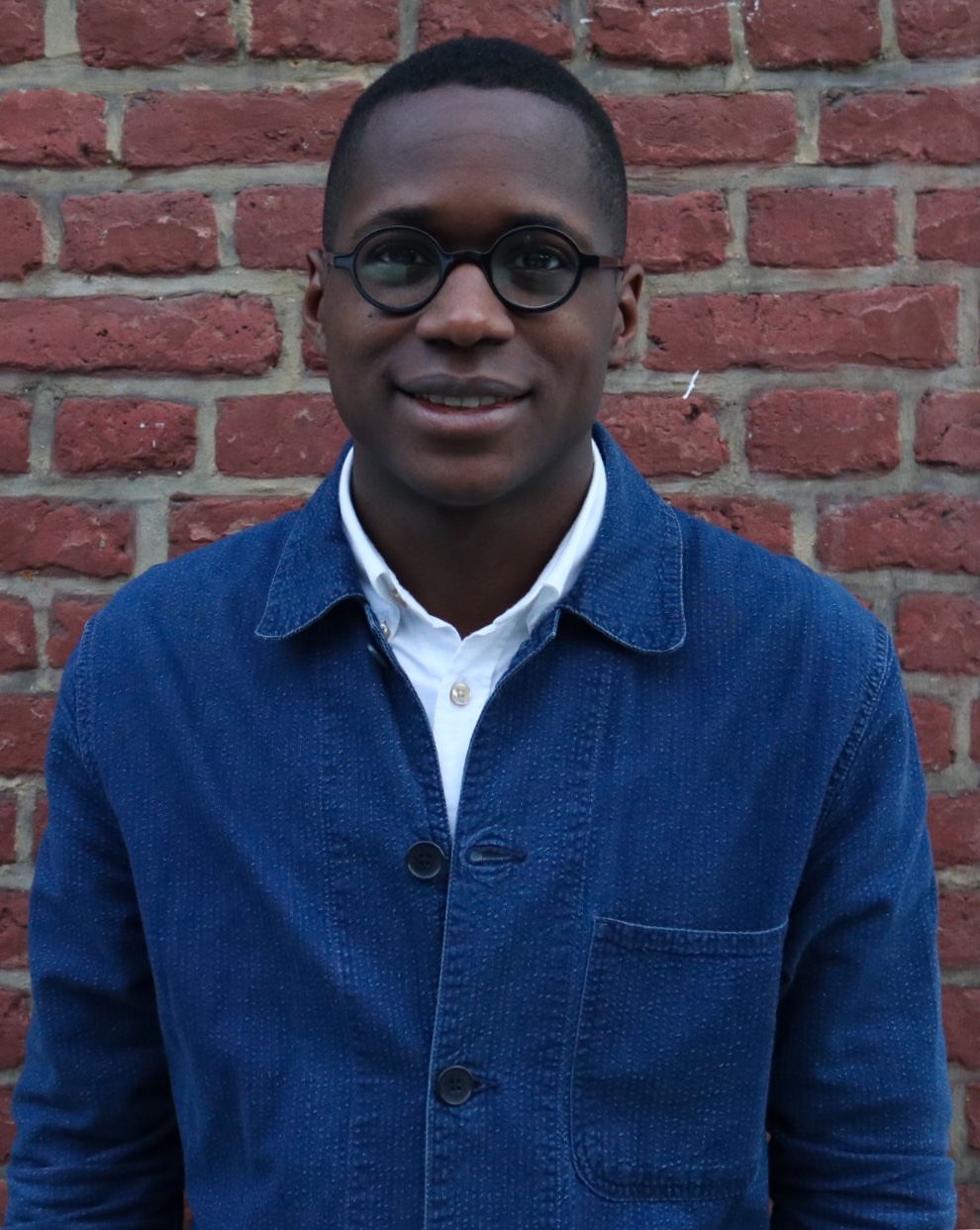 Julio DIANKENDA
Project Manager
Julio joined the SCI in March 2019 as a Project Manager. He is graduated in 2010 from the ULiege with a BA in Political science and from the ULB with a MA in International relations. After his studies, he made a first step in the banking sector and then moved on to project management and, more specifically, the coordination of a regional project led by the Schaerbeek Municipality aimed at improving the management of subsidies in Brussels municipalities. Before joining us, Julio worked for the City of Liege where he led an organizational consultancy mission within the Department of Public Instruction with the goals of understanding organizational and digital changes in it. His main task at the SCI is to develop a list of practical indicators for the evaluation of projects implemented in the field of Smart Cities in Wallonia.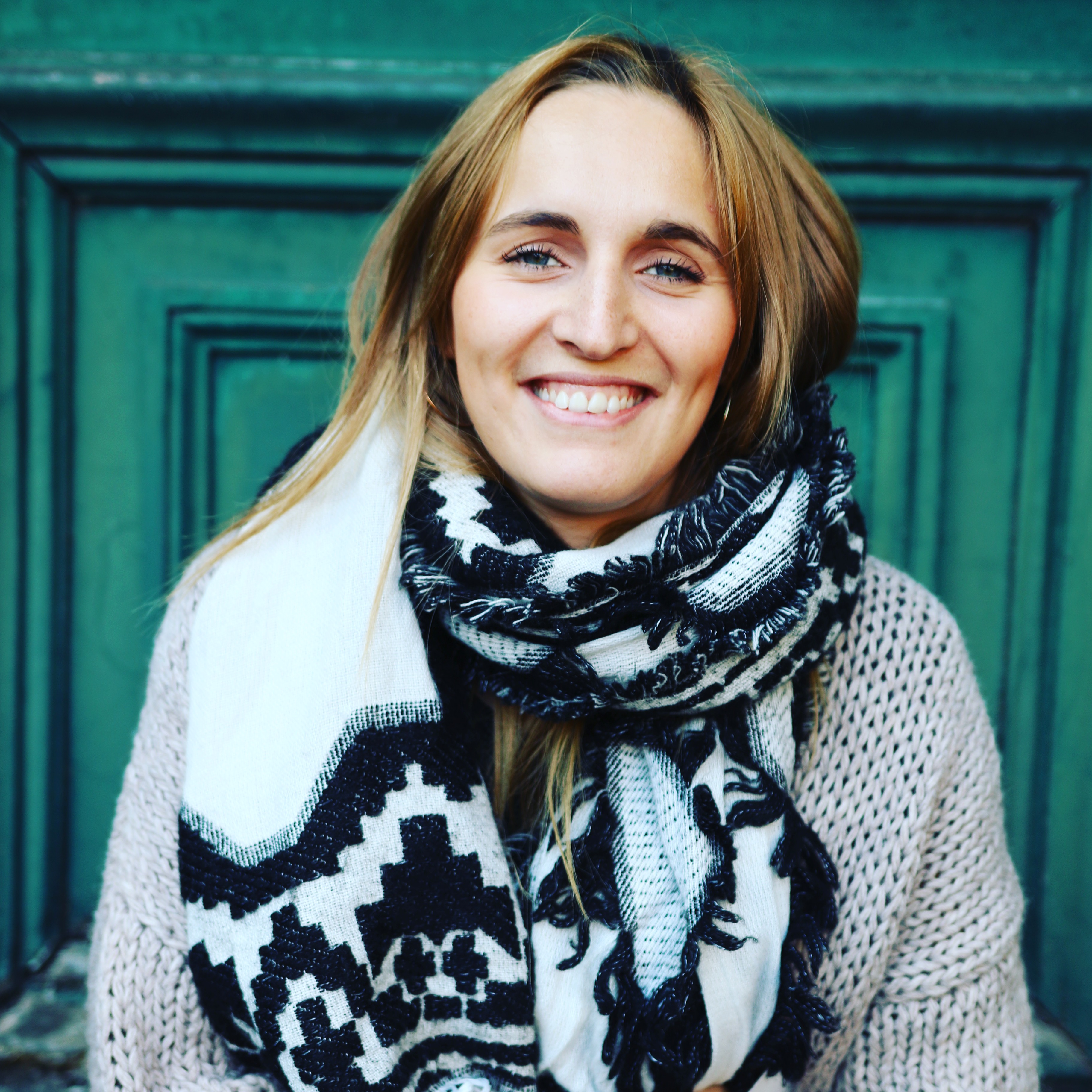 Pauline NAISSE
Community manager & administrative assistant
Pauline joined the team in October 2016 to take over the job of community manager and administrative assistant. Thanks to her communication skills, she daily leads the social media of the Institute and handles, in collaboration with Julie Randaxhe, the operational communication of the Smart City Institute (support to the organisation of events, feeding of the website and newsletter, popularisation of some research results, …). Pauline is also our contact point with the press, and she supports Carina Basile in the operational and administrative management of the team. Particularly interested in architecture and design, she got a bachelor's degree in architecture before turning herself to communication. She sees in her job the opportunity to approach the city from a new and innovative point of view.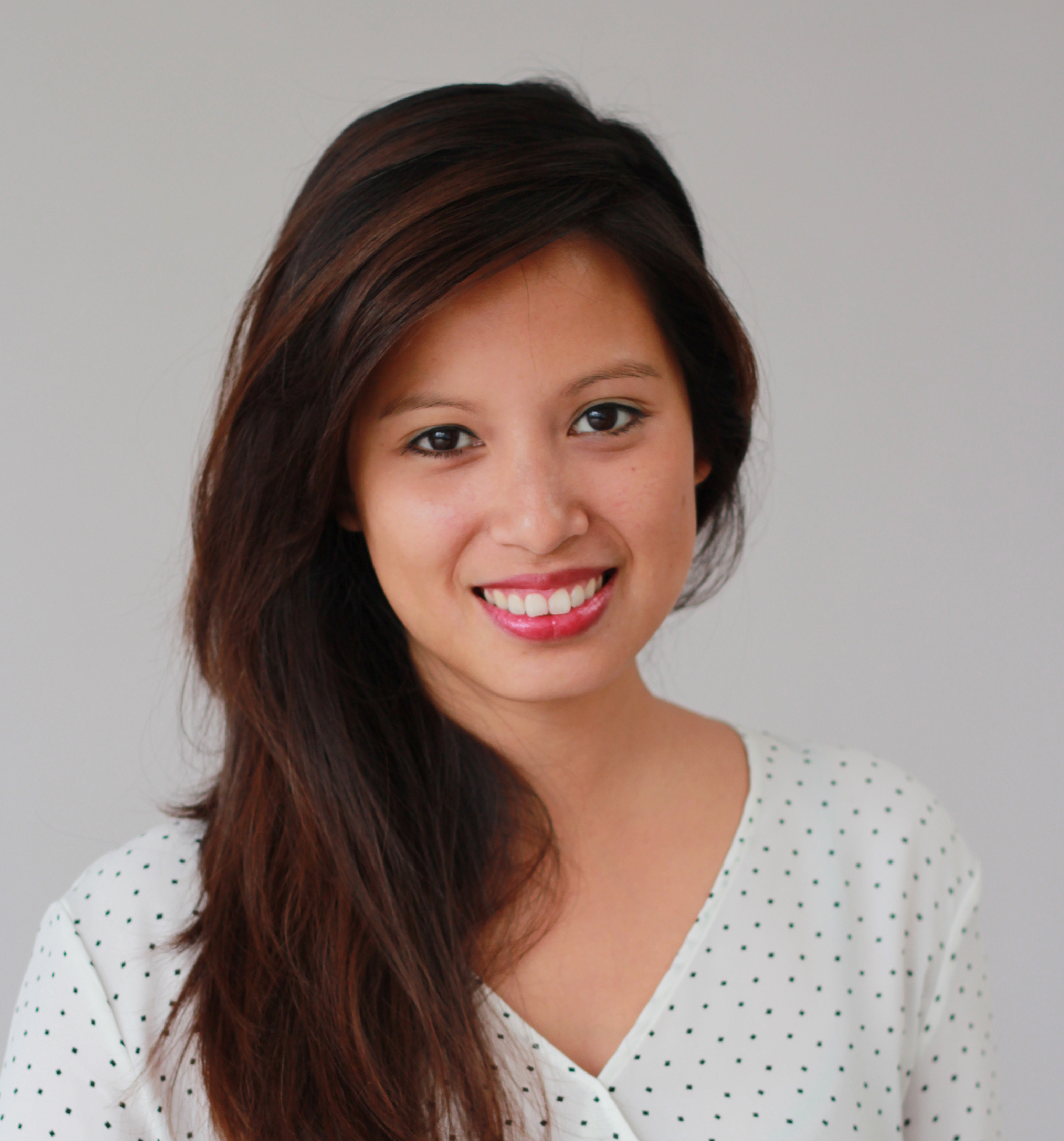 Catherine NGUYEN
Project Manager
After getting her master's degree in Global Management at HEC Liège, the Management School of the University of Liège, Catherine worked for several years as a consultant & coach for entrepreneurs, providing advice and guidance in the fields of finances and management. She joined the Smart City Institute as a Project Manager in 2016 and is responsible for the Institute's Executive Education Program as well as the Entrepreneurship Support Mission. She is also the coordinator of the "Practical Handbook" (an annual publication aimed at bringing knowledge, methods and tools to municipalities in the Smart City field) and participates to the international missions of the Institute.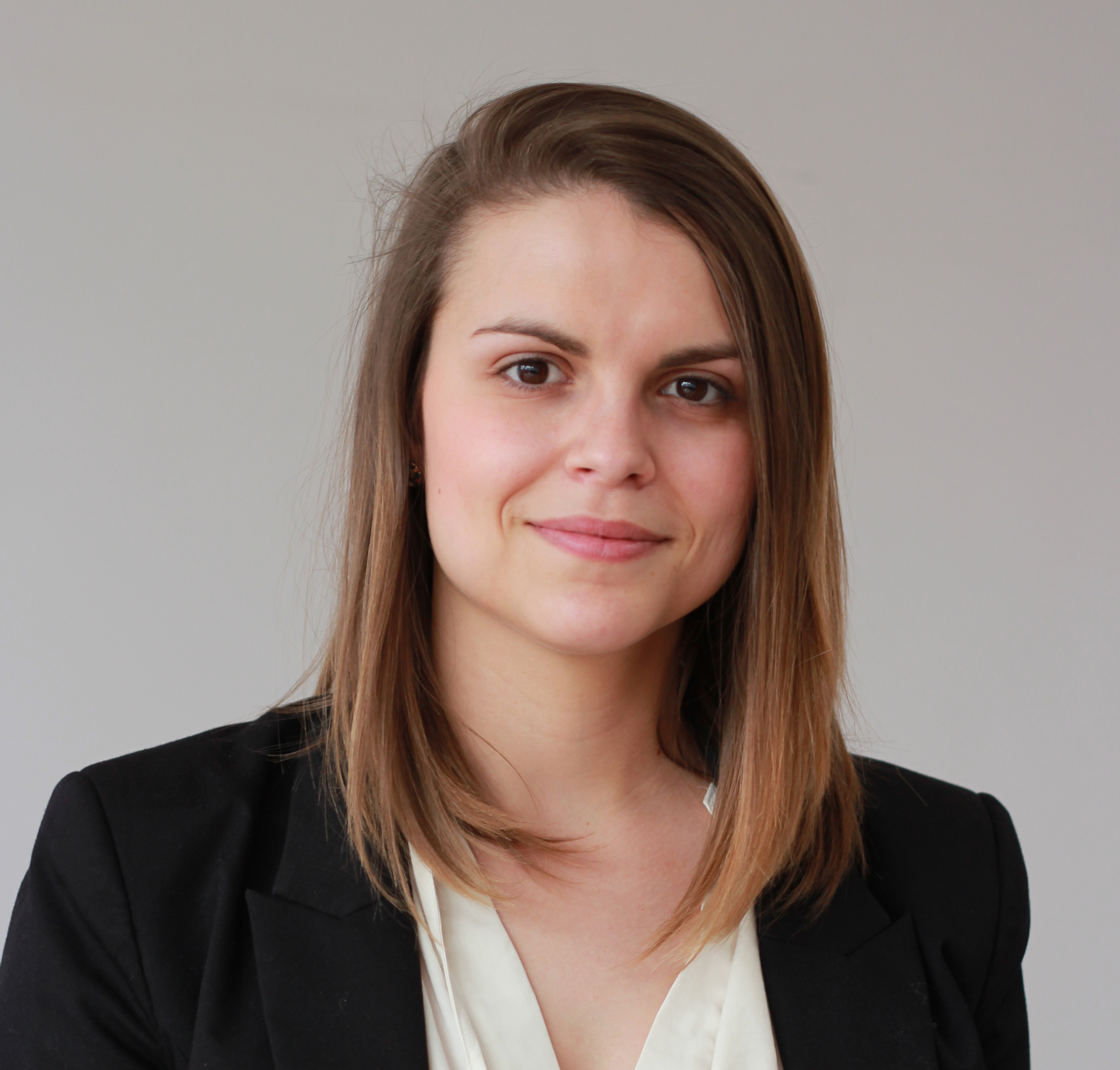 Julie RANDAXHE
Project Manager
Graduated in Marketing and Strategic Intelligence at HEC Liège (University of Liège) in 2013, Julie started her career by working in the energy sector. With the desire to work in diversified and concrete projects, she arrived at the Smart City Institute in 2016, as Project Manager. Ever since, she is in charge of different missions among which the coordination of international best practices and the organisation of the annual event. She also works in a more transversal way for the communication strategy of the Institute.
Research Team
a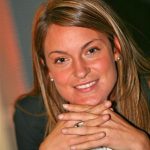 Prof. Nathalie CRUTZEN
Professor at HEC Liège – Management School of the University of Liège
Academic Director of the Smart City Institute
Doctor in economics and business management since 2009, Nathalie Crutzen is a teacher of strategy, performance and sustainability management at HEC Liège (Management School of the University of Liège). In 2015, she founded the Smart City Institute in partnership with some private companies and with the Walloon Region.
Nathalie Crutzen has developed her expertise in the following fields: strategic management, control of management, innovation, sustainability and "smart cities". She oversees diverse academical activities (teaching; theses and doctoral theses follow-up; scientific and applied publications) and has developed an international network related to these themes. She is, for instance, visiting professor at the Rennes Business School (France) and research fellow at the Center for Sustainability Management of the Leuphana University of Luneburg (Germany). Moreover, she is engaged in many projects on topics such as "sustainable and intelligent territories" with Walloon, Belgian and international ecosystems.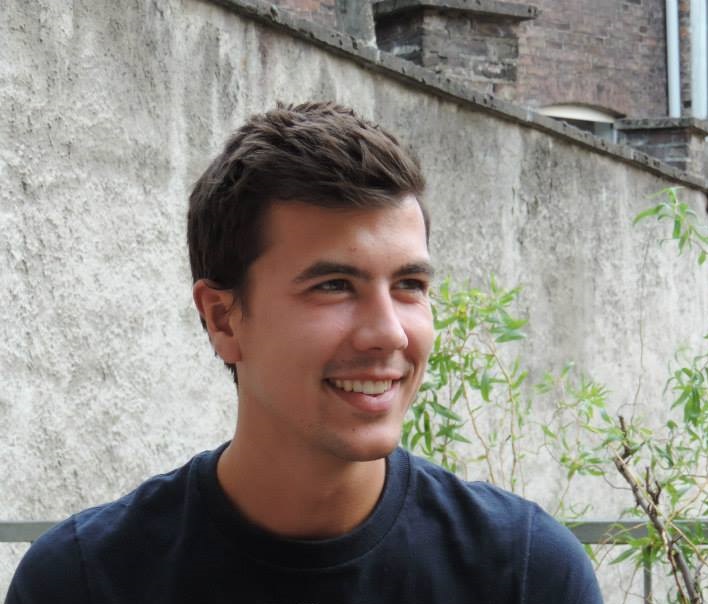 Nicolas ANCION
Project Manager – INTERREG GROOF
Graduated from HEC Liège in June 2017, after completing a Master in Intrapreneurship and Management of Innovation Projects, Nicolas acquired an entrepreneurial experience within the venture lab,. Besides, he did a backpacking & wwoofing experience in Latin America in order to acquire knowledge on agroecology and sustainable lifestyles. In June 2018, he joined the SCI team to work on the socio-economic aspects & business modelling of an European project allowing collaboration between the urban agriculture research center of Gembloux and the SCI: GROOF, an ambitious project aimed at reducing CO2 emissions through the development of rooftops greenhouses sector.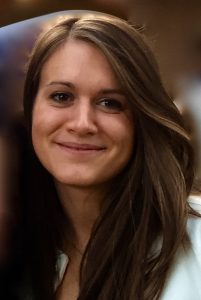 Hélène BLEUS
Researcher – PhD student
Hélène Bleus got a master's degree in Management and Law in 2014.Then, she decided to complete her training in the field of law, and the next year she got a master's degree in law from the University of Liège.
After one year and a half in the private sector, she joined the Smart City Institute in February 2017. She works as a researcher and assistant for the course of « Strategy & Sustainability », for students in second year of master at HEC Liège. Her research focuses on Smart Cities and Business Models. In the context of her research, she pursued studies and obtained a Master in Social Enterprises Management.
Jessica CLEMENT
Postdoctoral researcher
Jessica Clement is a political economist by training, with a PhD and a Masters degree in economics from the University of Paris 1 Panthéon-Sorbonne. She also has a Bachelor of Arts degree from McGill University. Following her PhD, Jessica worked as a postdoctoral researcher at the École polytechnique fédérale de Lausanne (EPFL) in the Institute of Technology and Public Policy on natural resources governance in Lausanne, Switzerland. During this role, in addition to her academic work, she collaborated with the International Resource Panel (IRP) to co-write specialized reports on policies for natural resource use, namely the "Global Resources Outlook: 2019". Jessica also contributed to the organization of the World Resources Forum 2019 in Geneva, Switzerland. Jessica joined the Smart City Institute in November 2019 as a postdoctoral researcher, and is presently researching the impact of Smart City policies.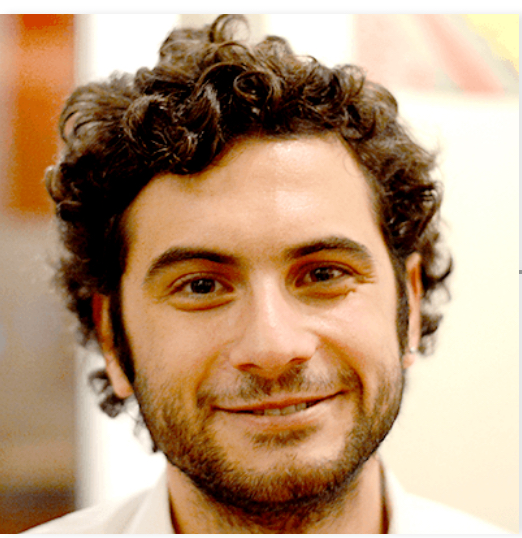 Dr. Giovanni ESPOSITO
Senior Research Associate
Giovanni Esposito holds a PhD in Economics and Management, and a Master's degree in Public Policies and Economics of Institutions. He has collaborated with several European Universities, including King's College London, University of Naples "L'Orientale" and the International University College of Turin. He is currently Senior Research Associate at the Smart City Institute of HEC Liège, Management School of the University of Liège where he provides expertise in the areas of public governance and organizational change. He is also a Research Associate at the LENTIC center where he contributes to research initiatives in the fields of public management, strategic analysis of public policies and international governance. Dr. Esposito assists with his expertise several international organizations, such as the the International Center for Migration Policy Development that recently recruited him for a research mission on migrant labor force activation policies in the Mediterranean region. Previously, he was policy analyst at the European Commission's Directorate General for Enterprise and Industry where he conducted research related to the organization and performance of European light industries and their commercial relations with USA, Maghreb and Asia.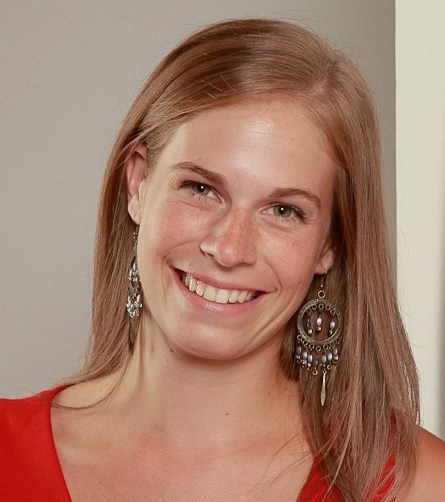 Charlotte FERRARA
Researcher – PhD student
Charlotte Ferrara is a researcher at the Smart City Institute since October 2018 and she is now a PhD candidate as well as a teaching assistant in both departments of Sustainability Management and Marketing of HEC Liège since October 2019. Graduated from Maastricht University in International Business and Economics (2012), she then obtained a Master's degree in Innovative Hospitality Management from Ramon Llull Universidad (2014), as well as a Master's degree in Management Sciences from HEC Liège, the Management School of the University of Liège (2018). In the meantime, she has worked in the business world, notably as a Project Manager at the Chamber of Commerce and Industry of Liège Verviers Namur. Since 2017, she is also a professor at the Haute Ecole Libre Mosane (HELMo) in the faculty of Economics, for the Bachelor in International Cooperation. Her research mainly focuses on consumer behavior in the field of sustainability, and more specifically, the circular economy. Both her promoters, Prof. Dr. Nathalie Crutzen (Sustainability Management) and Prof. Dr. Cécile Delcourt (Marketing), are teaching in HEC Liège, Management School of ULiege.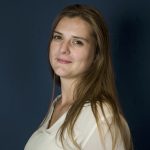 Audrey joined the SCI team in February 2019 as a researcher. She graduated in 2016 from Maastricht University with a BA in European Studies and a MA in European Public Affairs. After graduation, she worked for two major Brussels based consultancies (Burson-Marsteller and ICF Mostra) before continuing to develop her knowledge on environmental topics at the Institut Eco-Conseil in Namur. Before joining the SCI team, Audrey worked for Inter Environnement Wallonie where she focused on projects related to mobility and land us planning. She was particularly active on air quality and land artificialisation. While her work during her first few months at the institute mainly focused on "monitoring and evaluation" of Smart Cities, she recently extended her portfolio. Audrey is in charge of the 4th edition of our Practical Guide (2020).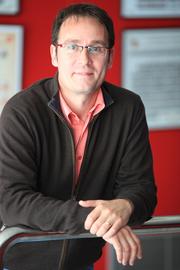 Michel  MANJÓN-ANTOLÍN
Senior research associate
Michel Manjón-Antolín is senior research associate at the Smart City Institute since April 2018 and a part-time Associate Professor at the Department of Economics of the University Rovira i Virgili (Spain), where he has developed most of his academic career. He has also held visiting positions at the universities of Warwick, Tilburg and KU Leuven, worked briefly at the Netherlands Bureau for Economic Policy Analysis and the European Commission (DG for Internal Market, Industry, Entrepreneurship and SMEs, GROW/A Competitiveness and European Semester). Furthermore, he taught (short) courses at the Universities of Valencia, Saint-Louis Bruxelles, and KU Leuven. His research interests include applied econometrics, urban and regional science, and empirical industrial organisation. He has co-authored more than 25 JCR papers.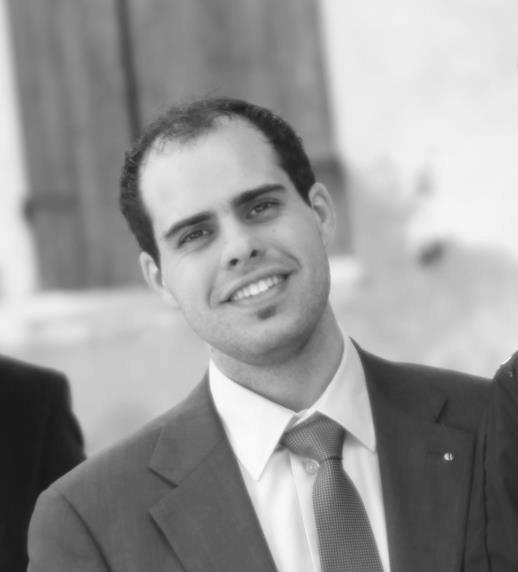 Dr. Luca Mora
Scientific collaborator
Dr Luca Mora is Associate Professor of Urban Innovation and Head of MBA Programmes at The Business School of Edinburgh Napier University. His research is interdisciplinary in nature and lies in the connection between urban studies, innovation studies, and computer science. Luca has a sustained track-record of producing high-quality publication outputs. His work has been published in top academic journals, such as Journal of Urban Technology, Journal of Cleaner Production, Technological Forecasting and Social Change, and Land Use Policy. Luca has also contributed to deliver several research and consultancy projects, mainly supported via EU funding schemes, which correspond to an overall value of approximately 5 million Euro. In addition, Luca serves on the editorial boards of Journal of Urban Technology, Sustainability, and IET Smart Cities, and he has also been invited to edit special issues on smart city development for Organization Studies, Regional Studies, Journal of Urban Technology, IEEE Transactions on Engineering Management, and International Entrepreneurship and Management Journal.
Research fellows
Dr. Zineb AOUNI

Associate professor in entrepreneurship–  Em lyon Business School

Dr. Djida BOUNAZEF-VANMARSENILLE

Senior Researcher & Teaching Assistant – CEPE, HEC Liège

Dr. Jonathan DESDEMOUSTIER

Attaché – DAE, Département de la coordination des fonds structurels (DCFS)

Dr. Jonas VAN BOCKHAVEN

Project Research and Management Officer EIT (Cross-KIC) at Climate-KIC