On the basis of the scientific expertise developed in the laboratory, different types of consulting activities are proposed:
Wind tunnel test campaigns
On site measurement campaign
Numerical analysis
Over the years, several consulting activities have been carried out with long-term partners or clients interested by a single study, with the objective to improve the aerodynamic behaviour/understanding of their products/project.
Our expertise spans from the development of UAVs (rotor-type or plane-type), wind turbines (mainly HAWT), civil engineering structures (bridge deck and towers, water towers, low rise building), up to streetlight equipments.
Contact us for more information.
Wind tunnel test campaigns
The complete activities can be carried out, from the definition of the need, the design of the model (scaled or not), up to the redaction of the report. The model/prototype can also be provided by the client, based on our technical specifications (material, size, instrumentation).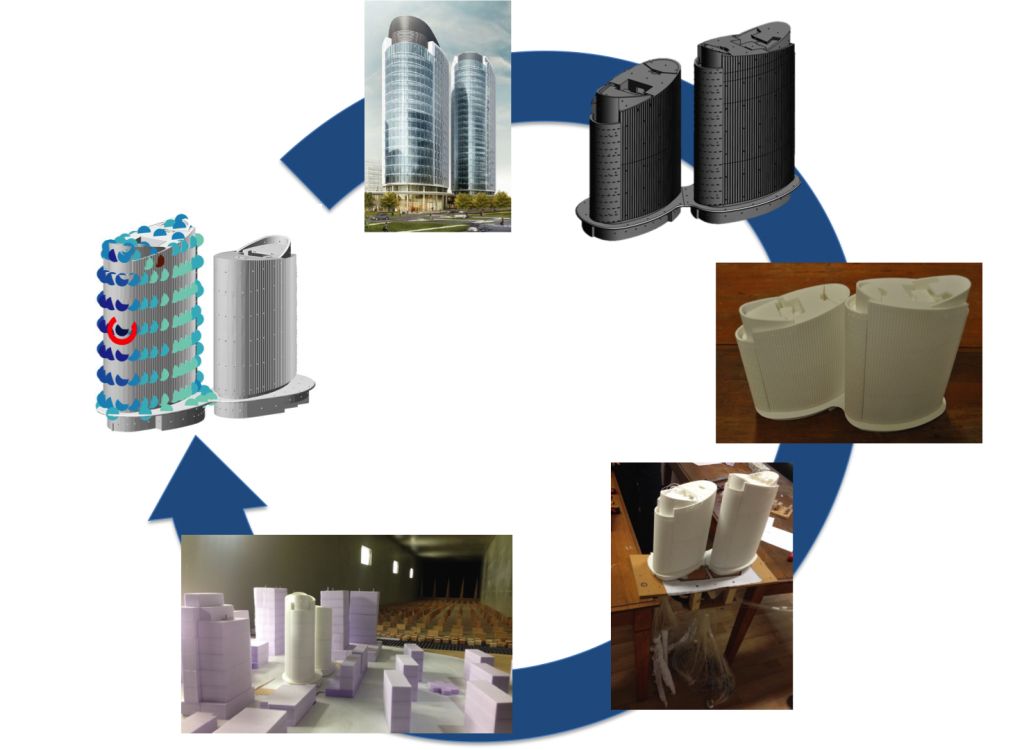 On site measurement campaign
The laboratory collaborates with the research team of Prof. V. Denoël to carry out on site measurements. For that purpose, different types of accelerometers and anemometers are used to instrument real structures.
Numerical investigations of aerodynamic and aeroelastic behaviour of structures
The laboratory collaborates with the team of Prof. V. Terrapon to propose a combined Experimental and Numerical investigations of aerodynamic systems. For that purpose, OpenFOAM CFD software is usually preferred. In-house codes have also been developed within the laboratory. The experimental and numerical results are used in an integrated manner, taking advantage of the strengths of each approach, in order to increase the added value of our analysis.
Contact us for more information.