+ 32 4 366 46 80
Faculty of Social Sciences, CEDEM,
Quartier Agora (Sart-Tilman),
Place des Orateurs, 3 – Bât B31- Bte 24 , 4000 Liège, BELGIUM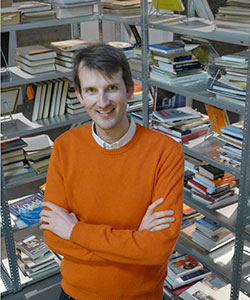 Jean-Michel Lafleur (1980) is Research Professor at the University of Liège, Associate Director of CEDEM and a Research Associate at the Belgian Fund for Scientific Research (FRS-FNRS). He teaches different courses on Migration at the Faculty of Social Sciences of the University of Liège.
He holds a joint PhD in Political Science and International Relations from Sciences Po in Paris and the University of Liège (2008). Jean-Michel's areas of expertise are the transnational dimension of contemporary migration, EU mobility, social protection and the political participation of immigrants. He currently holds a Starting Grant from the European Research Council (ERC) to work on a project entitled "Migration and Transnational Social Protection in Post-crisis Europe".
During his career, Jean-Michel received different grants and scholarships to teach and conduct research in foreign institutions such as the Mora Institute in Mexico City, the European University Institute in Florence, the City University of New York (as a Fulbright scholar) and the City University of London. Since 2014, Jean-Michel is also Associate Researcher at the German Institute for Global and Area Studies in Hamburg (Germany).
See full list of my publications here
Selected publications:
EU mobility and social protection 
Migration, transnationalism & political participation